Direction, People, and Process
Today, successful organizations are characterized by their powerful ability to optimize performance and effectively adapt to change, responding with speed and agility at both the macro and micro levels. Passage views organizations as complex systems with three performance elements critical to re-thinking and re-shaping how people behave and the way organizations do work – "direction", "people", and "process".
Performance Edge Model™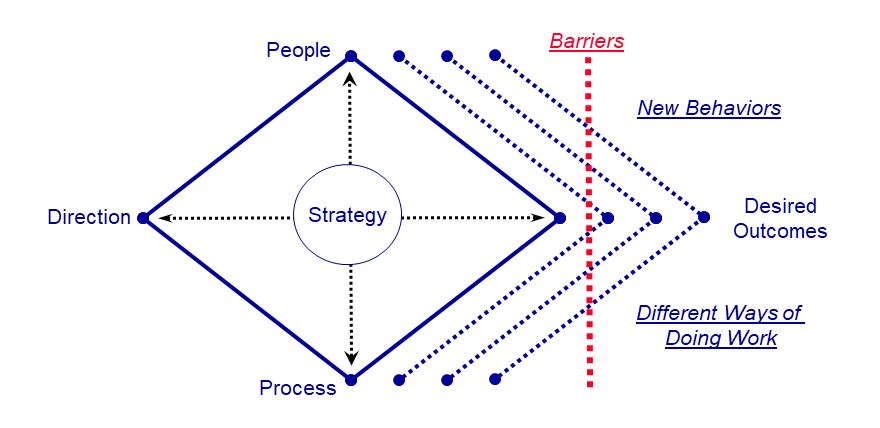 Working closely with our clients, we assist them in aligning these performance elements with the needs of the customer. Then practical strategies to improve performance and overcome barriers to change are implemented that instill "new behaviors" and "different ways of doing work". The result is the achievement of individual and organizational "desired outcomes".
"We have found Passage Consultings' insights, suggestions, and programs invaluable. Through their strategies, coaching and ongoing process improvement consulting, out test manufacturing department became one of the best functioning teams in our organization."
The road through change is often filled with trials and tribulations… Let us help you identify and navigate the passages to sustainable improvement and greater success.