Unlocking the Leader Within
Building great leadership throughout the ranks of an organization is essential to optimizing organizational performance. Recognizing leadership growth as a journey, our process facilitates development from the inside out, instilling what it means to be a great leader and demystifying what it takes to get there.
As a result, leaders are armed with the capabilities needed to produce results. They discover their unique strengths and capabilities. They learn how to continually build upon these to:
Improve interpersonal skills
Expand personal capability
Build character
Increase collaboration and team success
Lead change
Impact business results
Follow our five-step development process
Passage offers custom leadership programs for both individuals and groups
Special features of our programs can include:
360-degree assessment

Work on real and significant problems important to both the organizational sponsors and the participants

Appreciative inquiry

Confidential one-on-one consultation

Follow-up coaching

Periodic leadership forums

Experiential Learning
Passage Consulting facilitates new and better ways to tackle leadership problems and organizational challenges. Structured as actual working sessions, leadership teams will learn to work more collaboratively, make decisions with greater speed, and move business forward with greater intent and impact.
Passage also offers programs designed to address specific issues and select needs. Possible topics include:
Managing high-performance teams
Developing managers
Achieving results through others
Managing conflict
Managing multiple demands
For more information on available leadership and management workshops, please contact us.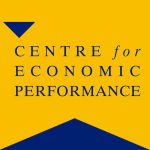 "These benefits are easily accessible yet surprisingly few firms have made any attempt to gain an insight into the quality of their [leadership behaviors and] management practices. Those that do give themselves access to rapid, cost-effective and sustainable competitive advantage."