Our Professionals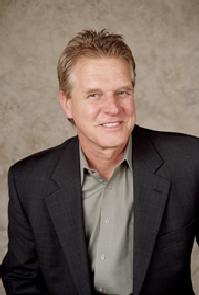 "Jace played an important role in my personal success and the tremendous growth experienced by this organization. Playing off of his knowledge and experience, He has been a trusted, confidential sounding board to gain constructive insights, explore issues, and consider my decisions and actions."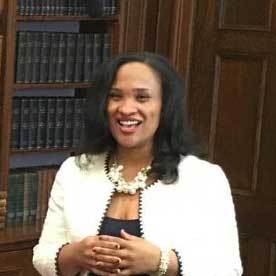 Cindy Anderson
Site Executive BAE Systems
Jace L. Overgaauw, President and Managing Director
Jace Overgaauw has earned a reputation for his expertise in the application of human behavior principles and change management processes and tools. This combined with his strategic understanding of organization alignment allows him to bring unique insights to his clients and their organizational challenges.
For almost 20 years Jace has been engaged by executives, senior managers, and mid-level professionals in their quest to consistently achieve a higher level of success. As an executive coach he is relied on as a trusted counselor, sounding board, and brainstorming partner across a range of professional and business challenges, from organizational development and business strategy, to individual performance.
Prior to founding Passage Consulting, Jace specialized in organizational effectiveness, leadership and performance improvement as a principal consultant with Skopos Consulting Group, Valere Consulting, and Performance Edge Consulting, a firm he founded to provide organizational and training development services. Additionally, Jace has developed an expertise in experiential and adventure learning.
Jace earned his master's in Industrial Social Work from the University of Southern California and his bachelor's in Applied Psychology from California State University, Long Beach. Jace currently serves as adjunct faculty at the University of Southern California's School of Social Work and is Vice President, Member Services, of the Professional Coaches and Mentors Association, Los Angles.
Our Associates
Randy Child
Randy Child, the consummate outdoor educator and consultant with more than 25 years of experience and a reputation for building and facilitating experiential programs including ropes courses, rock climbing, wilderness survival, and environmental education. He is known for his professional and considerate approach to working with groups and individuals. In addition to working with Passage Consulting, Mr. Child is founder of Outdoor Learning Adventures.
Glenn D. Pincus
Glenn D. Pincus, a business process improvement consultant, specializes in helping companies with complex products, services, or distribution systems create business processes to generate more productive, efficient, and profitable customer relationships. In addition to working with Passage Consulting, Mr. Pincus is founder of Customer Processworks.
Kathleen Terry
Kathleen Terry specializes in developing and using teams for achieving bottom-line results. She is well-known for her high-impact seminars and workshops which address the most critical issues facing managers and supervisors. In addition to working with Passage Consulting, Ms. Terry is founder of Participative Management Systems.
Our Affiliates
Career Transitions Unlimited
Career Transitions Unlimited assists professionals in managing their careers, developing entrepreneurship and aligning work with their life purpose.  Dilip Saraf, founder and CEO, has published numerous books and articles in the field of career management and job satisfaction.  He is one of the top coaches in his field providing guidance and insight on building careers, identifying paths for growth and increasing overall success.
Louis Allen Worldwide

Louis Allen Worldwide offers consulting and management development services that help companies become high performance organizations – organizations characterized by their ability to articulate a plan, motivate employees, align processes, and develop rewards that reinforce positive action